Oct 26, 2022
The Zippy Crew tackles marijuana policy (and its implication as Christians) and then reflects on the end of the careers of several notable athletes (Roger Federer, Yadier Molina and Albert Pujols). It all wraps up with scriptural encouragement from Romans 11-12.
Show Notes
Marijuana Policy in The United States
The Boys discuss President Biden's pardon of marijuana offenses and other matters related to our drug laws and Christian living in relation to them.
Love word-a-day games like Wordle? Try Biblicle — it's the game play you love with words from the Bible!
Roger Federer's Retirement
Jason takes us through some highlights of tennis champion Roger Federer and what he accomplished during his illustrious career.
Baseball Season Wrapup
With the baseball season sadly over for Cardinals fans, Tim and Jason discuss what happened and reflect on the amazing careers of two of the Cardinals greats.
Get the latest weather every day, without ads, at FaithTree.com Weather.
Encouragement In Romans 11 And 12
As we wrap up this week, we turn to Romans for encouragement in our calling as believers.
Have comments? Questions? Need prayer? The boys would love to hear from you, so give us a shout at zippy@ofb.biz!
You can stay up-to-date with future episodes by subscribing to us on your favorite podcasting app:

We will be on more of podcasting directories soon. In the mean time subscribe in your favorite podcasting app using our Podcast RSS feed.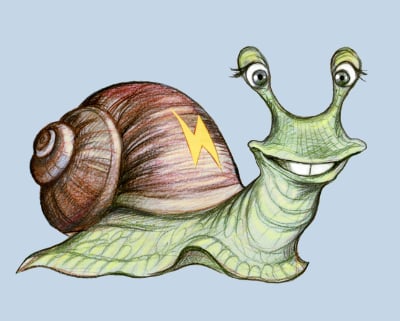 Zippy the Wonder Snail is a podcast zipping through the news and culture that impacts you, co-hosted by Timothy R. Butler and Jason Kettinger.