Jul 11, 2021
The Zippy Duo delves deeper into the topic of the recent Fulton v. Philadelphia decision on the Supreme Court, considers regulation being proposed against "Big Tech" and discusses what we learn about God's love in the midst of Job's suffering.
Show Notes
Fulton v. Philadelphia
What drove the decision of the justices in this significant case concerning religious freedom? We take a deeper look.
The fourth FaithTree Online Community Prayer Walk is this week! Please join us as believers around the world gather and pray before our God.
Alito's Insights into Freedom of Religion
We continue the theme of religious freedom and the highest court in the land, looking specifically at the points Justice Alito raised concerning religious liberty, past precedent and what that might point to about the future of American religious freedoms.
Big Tech Regulation
The Boys turn to Tim's recent OFB piece on "Big Tech" regulation and the danger of regulating industries for political gain.
FaithTree.com — the original online customizable Christian portal — is celebrating its 20th Anniversary this month. Check it FaithTree Grow, a brand new service that makes it easy to find great devotionals, sermons and articles on faith. You can even search by Scripture passage to find what you are looking for!
Job, Unanswerable Suffering and God's Love
Jason and Tim discuss the Book of Job and the hope it gives us about God's love and care in the midst of a world filled with tragedies and pain.
You can stay up-to-date with future episodes by subscribing to us on your favorite podcasting app:

We will be on more of podcasting directories soon. In the mean time subscribe in your favorite podcasting app using our Podcast RSS feed.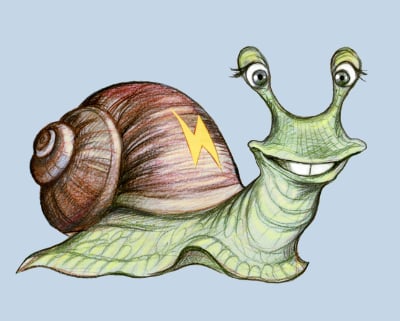 Zippy the Wonder Snail is a podcast zipping through the news and culture that impacts you, co-hosted by Timothy R. Butler and Jason Kettinger.