Jul 22, 2021
Tim and Jason zip back as your favorite snail covers the surge of the COVID Delta Variant, the coming Olympic Games, Jason's viewing of WandaVision and a discussion on human rights in the context of Jesus's incarnation.
Show Notes
The COVID Delta Variant Surge
The boys discuss the dramatic uptick in COVID-19 in recent weeks around the United States and world, thinking about what each of us can do to finally bring this pandemic to an end.
The 2020 Tokyo Olympics Preview
Tim and Jason discuss the Olympic Games that were delayed last year and now are scheduled to begin tomorrow. What will an Olympics be like without spectators? We mull on that and what sports we are looking forward to.
FaithTree.com — the original online customizable Christian portal — is celebrating its 20th Anniversary this month. This week, we're pleased to announce the launch of another new feature: "Saved Articles." You've been able to add your favorite blogs and news sources to a customized News Feed, but now you can click the "star" icon on articles you want to save for later and FaithTree will set them aside so you don't lose track of them!
Jason Starts Watching WandaVision
Jason has started watching WandaVision, the Disney+ series that Tim wrote about earlier this year here on OFB. The boys discuss what they make of this fascinating miniseries.
Jason and Tim discuss the FaithTree Men's Bible Study, which is going through the book of Acts. You can join them online Thursday evening at 7 pm.
Human Dignity and the Incarnation
Jason wrote on human dignity, rights and the incarnation earlier this week and he and Tim discuss how Christian theology pushes us to view the subject of human rights differently.
You can stay up-to-date with future episodes by subscribing to us on your favorite podcasting app:

We will be on more of podcasting directories soon. In the mean time subscribe in your favorite podcasting app using our Podcast RSS feed.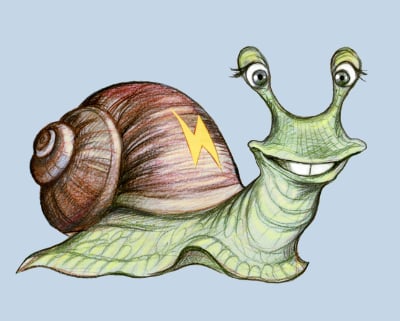 Zippy the Wonder Snail is a podcast zipping through the news and culture that impacts you, co-hosted by Timothy R. Butler and Jason Kettinger.