Aug 22, 2021
We can't fix this world, but there's hope from God — that's a point the Zippy Crew comes back to time and again as we deal with huge geopolitical shakeups (Afghanistan), the experience of grief in our lives (and how WandaVision explores that grief) and hope found in the midst of Paul's warnings against sin in 1 Corinthians 6. Alongside those topics, we also do a wrap up of the 2020 Summer Olympics and talk about the political machinations around two giant bills currently going through Congress.
Show Notes
The Fall of Afghanistan
Tim and Jason think about the news that has dominated all of our minds this past week: the fall of Kabul (and the rest of Afghanistan) to the Taliban. The boys discuss some of the themes from Tim's article from last week, how we make sense of what has transpired and how we can help those hurting.
Give to Help Afghan Refugees
Olympic Wrap Up
Jason kicks us off on a round up of the things that made the end of the Summer Games really exciting. The boys also discuss the storm clouds around the Beijing Winter Olympics, which are just a few months away.
FaithTree Grow is great not just because it includes convenient links to the latest episode of Zippy and OFB articles on faith, but for its collection of great devotionals and sermons from friends of FaithTree. With updates throughout the week, make it part of your week for Biblical encouragement whenever you might need it!
WandaVision Reflections and Grief
Picking back up from Episode 7, when Jason shared his initial journey into the Marvel miniseries WandaVision, Tim and Jason discuss themes of human experience that the show explores, particularly grief. Tim had previously written about this on OFB.
The Infrastructure And Budget Reconciliation Bills
There are some absolutely massive bills passing through Congress right now — about $4.5 trillion worth — concerning infrastructure and government services. What should we make of them and of the moderate Democrats' joining with Republicans to resist the larger, $3.5 trillion portion of the legislation?
If you're looking for a Men's Bible study, the Thursday evening FaithTree Men's Bible study is for you no matter where you live — you can connect to it online! Check it out today.
Children Of God Even In Our Imperfection
The Bible has clear warnings against sin, of which 1 Corinthians 6:9-11 is one. But, are such passages there to simply to make it clear how we fail to measure up or do they help us to understand God's love for us?
You can stay up-to-date with future episodes by subscribing to us on your favorite podcasting app:

We will be on more of podcasting directories soon. In the mean time subscribe in your favorite podcasting app using our Podcast RSS feed.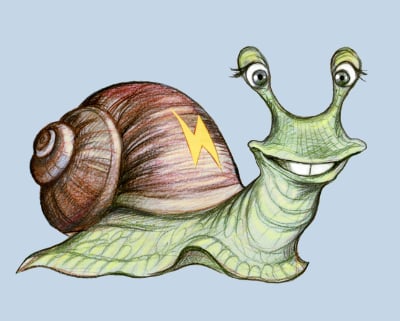 Zippy the Wonder Snail is a podcast zipping through the news and culture that impacts you, co-hosted by Timothy R. Butler and Jason Kettinger.