Sep 18, 2021
Baseball, Human Dignity and God's Constant Mercy
The boys are back and start off with a perfect fall medley of pumpkin spice and baseball. They also delve into vaccine mandate controversies and the new Texas and Mississippi abortion laws, with a hopeful topping of discussion around God's love in the Old Testament.
Show Notes
Cardinals: Post Season Dreams and Pujols Reflections
Jason and Tim reflect on the recent Cardinals-Dodgers series that returned future hall-of-famer Albert Pujols to the city he played at for the first eleven years of his major league career. What does the rest of the season hold for the Red Birds? And could Pujols himself be part of the Cards championship aspirations next year?
Looking for a place to dig into God's Word no matter where you live in the world? Join us for the online FaithTree Men's Bible Study every Thursday evening at 7 pm (Central).
Abortion Laws and Big Pro-Life Questions
The Zippy Crew turns to the new Texas law that deputizes citizens to pursue those aiding in performing abortions. They also visit Jason's recent piece on the fundamental discussion we need to have about abortion.
Vaccine Mandates and Private Business
Tim and Jason delve into President Biden's new vaccine mandate for companies with more than 100 employees, discussing the challenges (legally and beyond) to the mandate.
Love the commentary and tone of Zippy? Find more of the same every week from the writers of Open for Business, our sister site. We cover ideas, culture and technology for the business of life.
Reading Through The Bible
Jason has started reading through the Bible again from the beginning. What do we learn about God when we read the whole of His word? We learn more about His mercy and grace.
You can stay up-to-date with future episodes by subscribing to us on your favorite podcasting app:

We will be on more of podcasting directories soon. In the mean time subscribe in your favorite podcasting app using our Podcast RSS feed.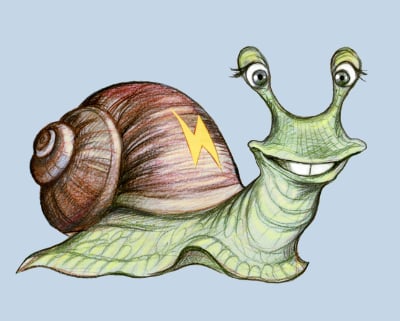 Zippy the Wonder Snail is a podcast zipping through the news and culture that impacts you, co-hosted by Timothy R. Butler and Jason Kettinger.