Oct 05, 2021
The boys are back on the 20th Anniversary of OFB with an epsiode packed with music, politics, baseball and mysterious priests in the Bible. Where else can you discuss the Cardinals, the migrant crisis, a John Mayer album and Melchizedek in one place?
Show Notes
John Mayer's Sob Rock
Jason reviewed John Mayer's new album recently on OFB. He and Tim muse on this return of one of the 2000's most prominent artists.
This episode is sponsored by Goretti Fine Art, a sacred art company. If you are looking for art for your home or church, please check out the nice folks at Goretti and let them know that Zippy sent you!
Rapid Fire Politics
The Zippy Crew hits on the Migrant Crisis, executive privilege between the Biden and Trump administrations and the continued debates around infrastructure spending packages in Congress.
Musical Interlude
"Bluerock" by Cayson Renshaw
Baseball Post-Season Preview
Tim and Jason dream of an October filled with Cardinals baseball in light of the incredible 17 game winning streak that propelled the Cardinals to the Wild Card playoff. Ahead of tomorrow night's winner-take-all game, let's think about where we've been and where we are headed.
Athletes have to practice to achieve their great feats on the field. We need to work our muscles too — our spiritual muscles — to face the challenges of life. Check out the devotional tools of FaithTree Grow throughout the week for a wealth of resources to do just that.
Melchizedek and God's Plot Lines
Tim and Jason return to the book of Genesis to discuss one of the most enigmatic stories there: Abraham's encounter with Melchizedek. It isn't just some mysterious story, it a story that previews the wonder of the Incarnation.
You can stay up-to-date with future episodes by subscribing to us on your favorite podcasting app:

We will be on more of podcasting directories soon. In the mean time subscribe in your favorite podcasting app using our Podcast RSS feed.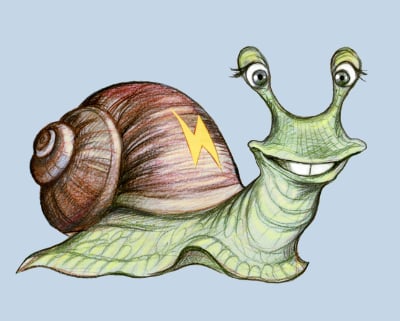 Zippy the Wonder Snail is a podcast zipping through the news and culture that impacts you, co-hosted by Timothy R. Butler and Jason Kettinger.