Nov 23, 2021
The boys spend some time on this Thanksgiving Week on thankfulness, Christmas music, Christmas shopping and God's gift of salvation for all of us. Tim and Jason also turn back to the subject of Spiritual Abuse, looking at a breaking story about "Peacemaker" Christian conciliation.
Content Advisory: The chapter on Spiritual Abuse can be challenging to hear, especially for those recovering from an abusive situation. We hope the discussion is helpful, but we know different people are in different places of readiness for listening to discussions on this subject matter. If you'd prefer to keep your listening lighter, simply use your podcast player's "skip" function for that chapter.
Show Notes
The PhoneSoap and Unsuccessful eBaying
Tim shares an eBaying adventure that doesn't go so well in the quest for a bargain PhoneSoap HomeSoap. He also grosses Jason out explaining why a PhoneSoap is so helpful for cleaning your phone. If you haven't checked out the PhoneSoap, Tim enthusiastically recommends it.
Christmas Music: Is It Time?
Is it time to listen to Christmas music? What are the boys looking forward to listening to? They talk about the soundtrack to the most wonderful time of the year, including Taylor Swift's "Christmas Tree Farm," as originally released in 2019 (YouTube, Amazon Music Download) and rereleased this year in an Amazon Exclusive "Old Timey Version" (Amazon Music Download, Other Options). They also touch on Carrie Underwood's beautiful album from last year (Amazon Music Download).
Note: OFB may receive a commission from musical purchases at the Amazon links.
Get more great content on news, culture, technology and ideas for the business of life at Open for Business. Now with a search feature to find great past content from our 20 years of publication!
Thankfulness And Suffering
Jason had recently written on what thankfulness looks like in light of suffering in life. He and Tim discuss the subject further on this Thanksgiving Week.
Church Abuse and "Peacemaking"
As Tim wrote about on Open for Business, Peacemaker Christian Conciliation recently became a topic of news because of its use to cover up spiritual abuse. Having survived going through the process under an abusive pastor and now disgraced conciliator Judy Dabler a decade ago, Tim shares about his experience. He and Jason further discuss what abuse looks like and some of the mistakes that encourage it.
Romans 2: Messy Lives Come Before a Forgiving God
The Boys turn to Romans 2 for our Scriptural encouragement this week. If we are all unworthy and unrighteous before the Judge of the Universe, are we hopeless? The answer is "no" and the Zippy Crew dwells in the hope God offers as we wrap up.
Are you traveling over the river and through the woods this week? FaithTree.com WeatherDesk is your source for weather this Holiday Season! If you'd like your weather without trackers and tons of advertising, come over and check us out.
Have comments? Questions? Need prayer? The boys would love to hear from you, so give us a shout at zippy@ofb.biz!
You can stay up-to-date with future episodes by subscribing to us on your favorite podcasting app:

We will be on more of podcasting directories soon. In the mean time subscribe in your favorite podcasting app using our Podcast RSS feed.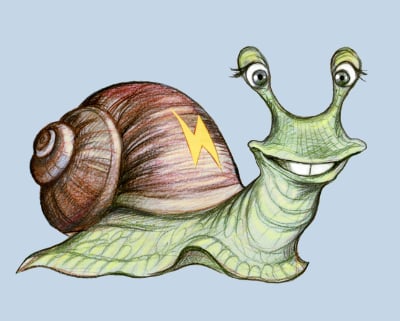 Zippy the Wonder Snail is a podcast zipping through the news and culture that impacts you, co-hosted by Timothy R. Butler and Jason Kettinger.