Dec 17, 2021
The boys are back and this time they are joined by special guest Deborah Allinder Lee for an action packed episode exploring creativity, liturgy and Advent. Also on this podcasting excursion: the official Zippy review of Taylor Swift's newly released album, "Red (Taylor's Version)."
Show Notes
Advent and Seasonal Observances
Jason recently wrote about how what we "observe" forms us and he and Tim discuss that piece as well as the benefits of the season of Advent in preparation for Christmas.
Get more great content on news, culture, technology and ideas for the business of life at Open for Business. Check out the latest pieces, including great stories ahead of Christmas.
Red (Taylor's Version) Review
The Zippy Boys turn their reviewing minds to Taylor Swift's re-recording of her 2012 album, Red (Affiliate Link). They reflect on listening to the album again nearly a decade later, the quality of Swift's re-recording work and the bonus Vault songs.
Creativity and Liturgy
Special guest Deborah Allinder Lee is the first guest on Zippy, sharing her thoughts on creativity and its place within evangelism. She also provides a special encouragement going into Christmas worship services.
Are you traveling over the river and through the woods this week? FaithTree.com WeatherDesk is your source for weather this Holiday Season! If you'd like your weather without trackers and tons of advertising, come over and check us out.
Exploring Matthew 12
Tim, Jason and Deborah discuss several parts of the encounters between Jesus and the Pharisees in Matthew 12. How do we avoid acting like the Pharisees and also avoid ignoring God's law?
Have comments? Questions? Need prayer? The boys would love to hear from you, so give us a shout at zippy@ofb.biz!
You can stay up-to-date with future episodes by subscribing to us on your favorite podcasting app:

We will be on more of podcasting directories soon. In the mean time subscribe in your favorite podcasting app using our Podcast RSS feed.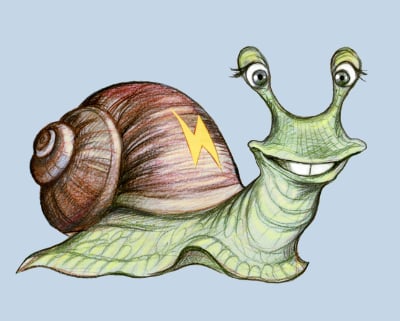 Zippy the Wonder Snail is a podcast zipping through the news and culture that impacts you, co-hosted by Timothy R. Butler and Jason Kettinger.