Jan 06, 2022
The Zippy Crew returns as the Twelve Days of Christmas wrap up to think about the new year ahead of us. Jason and Tim talk about resolutions, Bible reading plans, the St. Louis Blues, the newest COVID wave and the arrival of the Magi in this packed episode to kick off 2022!
Show Notes
Resolutions and New Year's Plans
The boys talk about New Year's resolutions and Bible reading plans as they think about 2022.
How do we better know what the Bible says? By studying it ourselves and seeking out faithful men and women who help teach it to us. Check out the devotional tools of FaithTree Grow throughout the week for a wealth of resources to do just that.
Psalms Reading Plan
The boys talk about the Psalms Reading Plan project that they are both taking part in this year. The plan and weekly video devotionals to go with it will be posted on FaithTree Grow
The St. Louis Blues
Jason tries to bring Tim up to speed on the latest from the St. Louis Blues and reminiscences about one of his favorite past memories about the team.
The Omicron COVID Wave
Tim and Jason discuss the current situation with COVID as infections and hospitalizations hit new records. Tim makes reference a number of charts, including these from "Your Local Epidemiologist". The boys muse on solutions, including if there needs to be a way to "flatten the curve" again.
Celebrating The 12 Days Of Christmas
The Snail Crew discuss the significance of the twelve days between Christmas and Epiphany, how they can help us soak in the joy of the season and the free 12 Days of Christmas devotional booklet that will be available here on OFB starting tomorrow to help guide you through that special season of time.
FaithTree.com WeatherDesk is your source for weather as we go through the winter! If you'd like your weather without trackers and tons of advertising, come over and check us out.
The Coming of the Magi
For some Scriptural encouragement to wrap up the episode, the boys look to Matthew 2 and the story of the Wise Men coming to worship Jesus.
Have comments? Questions? Need prayer? The boys would love to hear from you, so give us a shout at zippy@ofb.biz!
You can stay up-to-date with future episodes by subscribing to us on your favorite podcasting app:

We will be on more of podcasting directories soon. In the mean time subscribe in your favorite podcasting app using our Podcast RSS feed.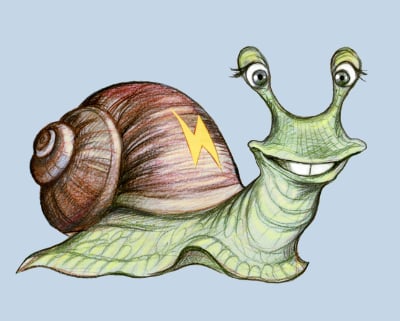 Zippy the Wonder Snail is a podcast zipping through the news and culture that impacts you, co-hosted by Timothy R. Butler and Jason Kettinger.